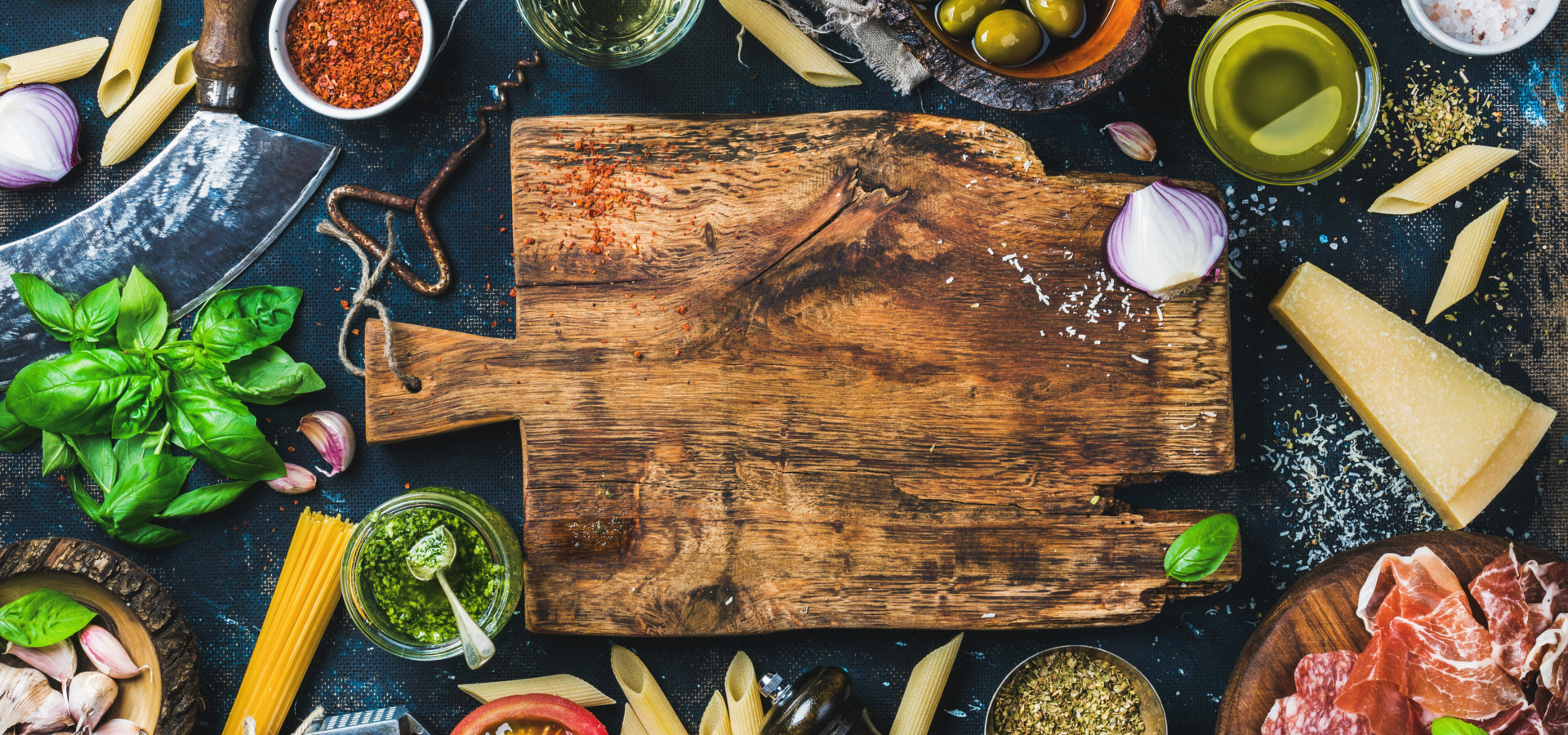 Bollito Misto with Piadini
ingredients
For the Piadini:
280g flour
½ tsp bicarbonate soda
½ tsp salt
3 tbsp rapeseed oil
110ml water
For the chicken:
1 medium chicken
1 onion, peeled and quartered (keep root intact)
2 celery sticks, cut into 5cm lengths
2 carrots, cut into quarter lengths
1 fennel, quartered (keep root intact)
200g diced pancetta
80g curly kale, woody stalks removed
3 thyme sprigs
1 bay leaf
1 tsp fennel seeds
Freshly ground black pepper
600ml prepared chicken stock
1 small packet of flat leaf parsley, leaves finely chopped
nutrition facts
Per average serving:
energy
2736 kJ / 654 kcal
of an adult's Reference intake (8400kj / 2000kcal). Typical values per 100g: Energy 268kJ/64kcal
method
Prepare the Piadini: in a suitable size mixing bowl, combine all the ingredients. Kneed by hand or by a mixer, until smooth and elastic. Cover and rest for 15 minutes. Divide the dough into 4 equal portions and roll into approx. 22cm circles.


Place a large dry pan over a high heat. Cook the flatbreads on each side until they blister, approx. 1-2 minute. Remove and repeat with the remaining flatbreads. Cover the cooked flatbreads with a damp tea towel, and re-heat as required.


Prepare the chicken: Place a large size saucepan over a medium heat and add the pancetta. Fry the pancetta until golden and crispy rendering out the fat. Remove the pancetta with a slotted spoon and discard half the fat. Place all the other ingredients into the pan (except the kale and chopped parsley) along with the pancetta and submerge with water.


Bring the pan to a simmer and reduce to very low. Cook gently for approx. 45 minutes or until the chicken is very tender.


Remove the chicken from the pan. Add the kale to the pan and allow to cook for a further 5 minutes. Meanwhile separate the legs from the chicken and divide into a leg and a thigh. Remove the breasts from the carcass and cut in half.


Finish the braising liquor with the flat leaf parsley.


Serve a leg or thigh with half a breast along with a piece of carrot, celery, fennel and onion. Pour over a few ladles of stock with the pancetta, kale and parsley. Serve with the piadini.
Important information
*Allergen information is compiled using data obtained from the manufacturer of products we have used. If you decide to use a different product there may be a different allergen declaration, so please check the labels of all the ingredients you purchase to make this recipe. This information is for guidance only.
Nutritional information has been compiled by Registered Nutritionists using an industry standard software system (FDH Saffron). Please bear in mind that the nutrition will change depending on the products that you use to make this recipe. This information is for guidance only.